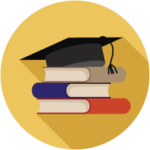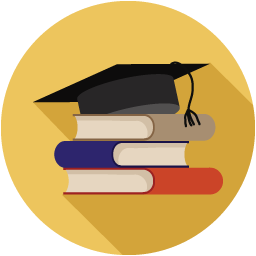 Kings Schools International aims to recruit and retain members of staff that clearly share the school's core values. By doing so, we try to ensure that we have members of staff that possess the personal qualities and attributes to be a positive role model to both their students and colleagues.
Kings Schools International expects and encourasges all members of staff to support and respond positively to students' innate curiosity and support them in recognising their individual talents, interests and abilities. They should help students negotiate challenges and avoid negatively criticising for making mistakes. They should also strive to be fair and impartial in all relations with students regardless of race, colour, creed, gender or sexual orientation, economic situation, or social characteristics. Ultimately, all members of staff should model, promote and assume responsibility for the decent and dignified behaviour of all students, for the safety and welfare of the everyone at the school.
Management and Head Teachers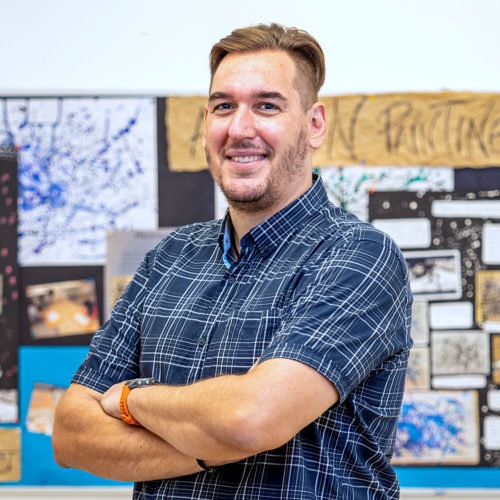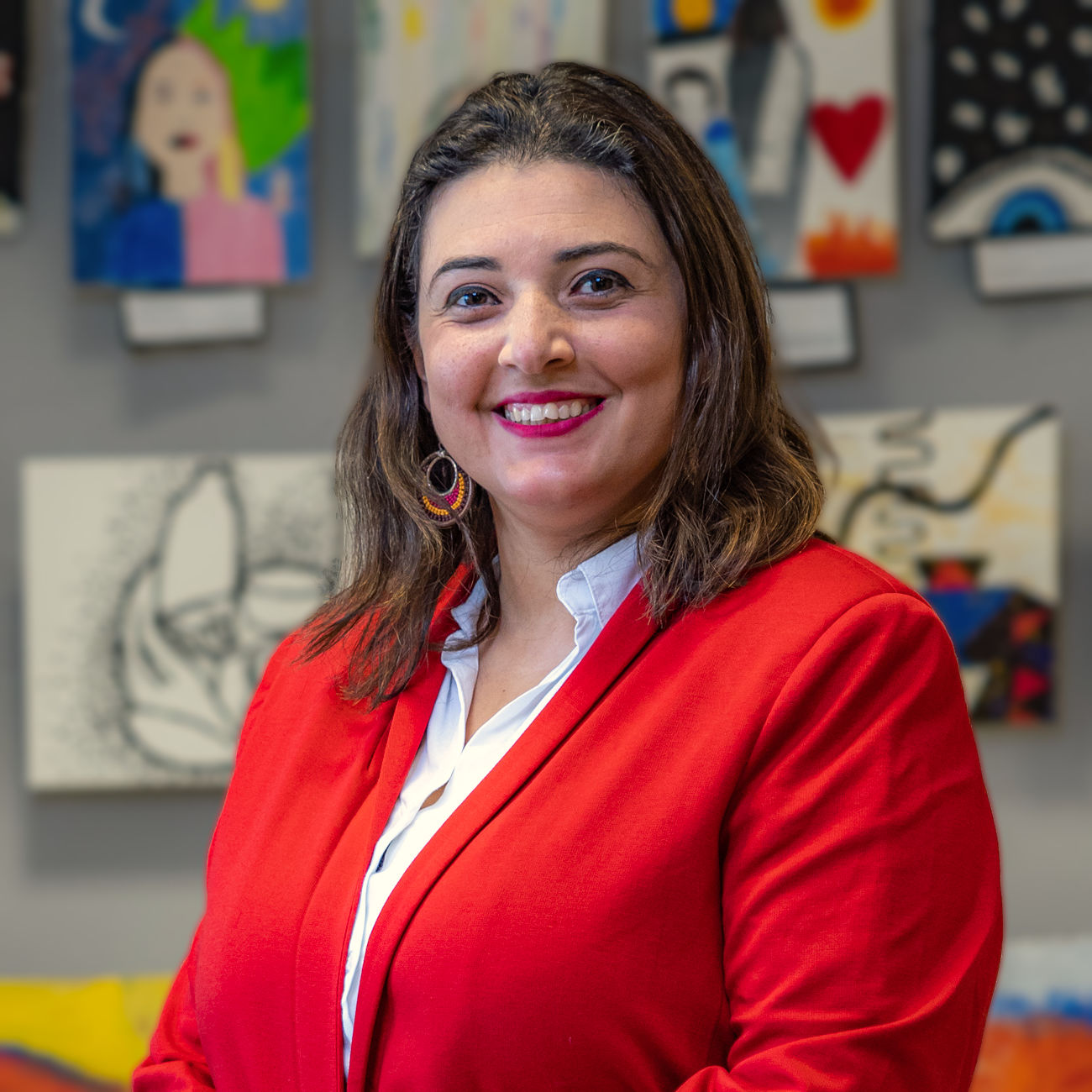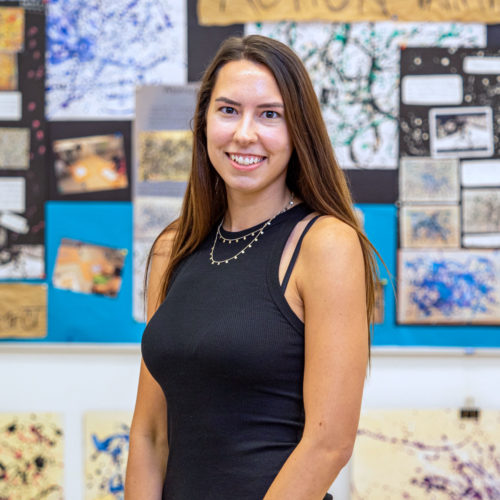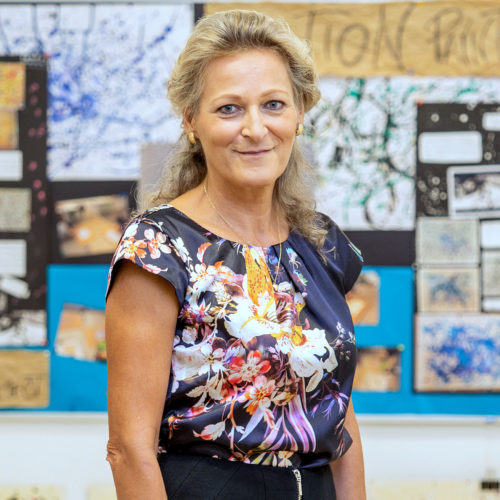 Finance Manager & Founder
Peter Chanas
I graduate at Comenius University, where I obtained a Master's degree and a professional qualification in Marketing management.
 After graduating from university, I worked in private companies as a senior manager. I currently work as the CEO of several companies engaged in a wide range of activities.
After the acquisition of Kings Schools International, I am mainly dedicated to the management of our schools. I emphasize the selection of the right personalities with the right experience and knowledge for the positions of school principal and within the top management of the school to ensure the quality of the teaching provided, which is a priority for me.
You can say that I am a perfectionist and I pass this on to my decisions. I am a creative person and building and developing new things and business fills and motivates me. it could be said that I also take the building and development of the school as one of my hobbies.
In my free time, apart from work, I focus on my family in the first place, and together with them we perform dog sleds at a semi-professional level. I am also the Vice President of the Slovak Sled Dog Association.
School Headteacher
Omneya Seif
Omneya Seif joins Kings from the English International School, Bratislava where she taught Science in the International Baccalaureate Middle Years Programme and Chemistry in the Diploma Programme. Before this, Omneya worked as a Project Management Analyst in Bratislava with responsibility for assisting in monitoring, controlling and communicating the project performance.
Omneya currently holds the position of Science Coordinator with responsibility for ensuring the delivery of the Edexcel IGCSE and A Level programmes.
Omneya Seif sa pripojila ku Kings z anglickej International School, Bratislava, kde vyučovala vedu v medzinárodnom programe Baccalaureate Middle Years a v chémii v diplomovom programe. Pred tým pracoval Omneya ako analytik projektového riadenia v Bratislave so zodpovednosťou pri monitorovaní, kontrole a komunikácii výkonnosti projektu.
Omneya v súčasnosti zastáva pozíciu vedeckého koordinátora zodpovedného za zabezpečenie poskytovania programov Edexcel IGCSE a A Level.
School Office Manager
Caroline Heisterova
We apologize, we will add more information soon
Head of Slovak Administration and Compliance & Founder
Lena Kampmillerova
I am a graduate of Comenius University, where I obtained a Master's degree and a professional qualification in teaching physical and sports education and computer science.  I also obtained the first attestation on the basis of meeting the conditions for obtaining the title PaedDr. – the doctor of pedagogy, as well as the second attestation in the field of creating a school educational program.I have extensive teaching and management experience, as I have gone through all career development positions in education – from a teacher, a class teacher, the head of a subject committee, to a deputy headmaster and finally to a director.
I used my professional qualifications as the director of the Nejedlého Primary School for many years. I received an award from the mayor of the Dúbravka district and the mayor of Bratislava for my innovative procedures in the management of educational activities. I completed shortterm internships at primary schools in Spain, in the Czech Republic, Poland and England. For many years, I worked in professional organizations in public education under the presidency of the Association of Primary Schools of Slovakia for the Bratislava Region, in advisory bodies of the Ministry of Education, Science, Research and Sports for the creation, innovation and modernization of school documentation and preparation of evaluation and classification of pupils. I have published a number of methodological materials for principals and teachers at RAABE.
Why did I decide to work at Kings Schools International?
"I see great opportunities at KSI in terms of developing the personality of our students. I am attracted by challenges based on a creative approach of teachers and students. The essence of our pedagogical principle is to create in each student a feeling of success from the achieved educational goals. I am fortunate to work with principals and teachers who can achieve the goals of the international educational program Edexcel in a playful and experiential way. I particularly appreciate the interest of the school owners, who create suitable conditions for our common goals. I like working in our creative team, which consists of school owners, school founders, directors for the primary and secondary educational process, teachers, nonteaching staff, students and, of course, parents. We form a cooperating community. My job is my hobby. I spend my free time mainly with my family, I devote myself to a healthy lifestyle, further education and cultural activities.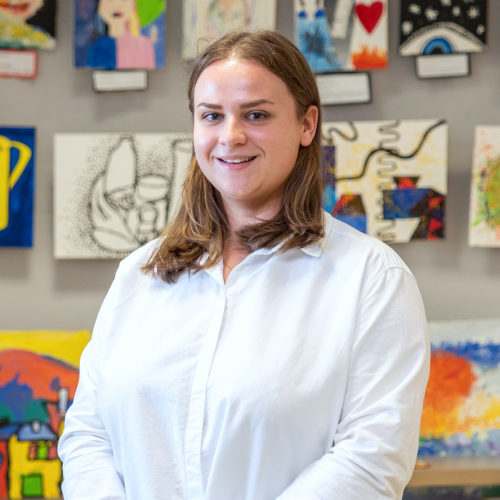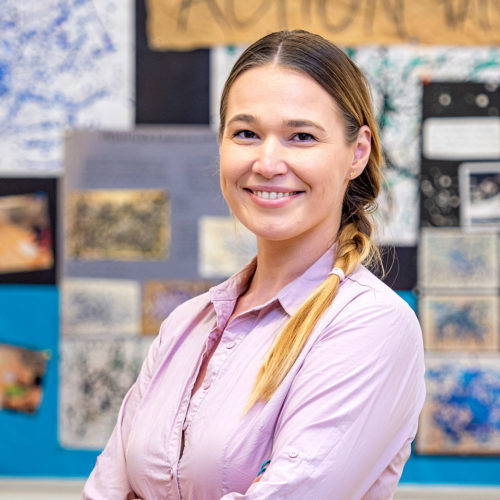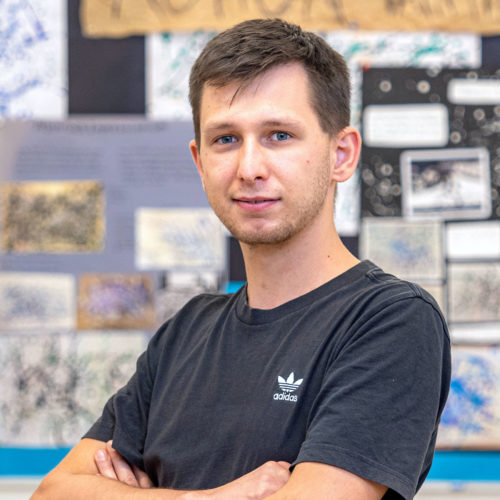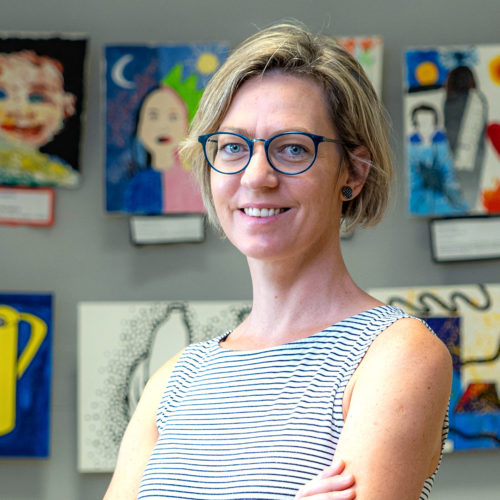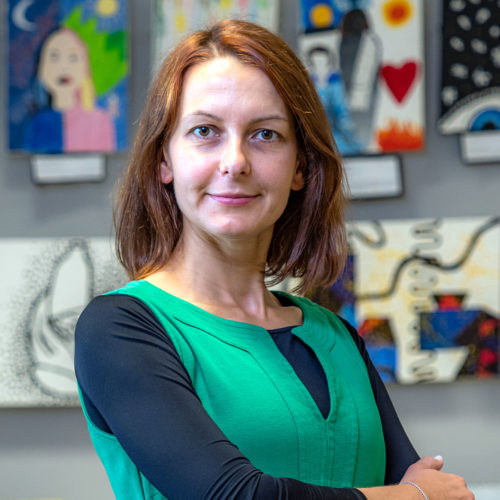 Special Educational Needs Teacher and Coordinator
Simona Valisková
I studied special educations at Comenius University in Bratislava. During my studies, I was actively involved in working with children with special needs. Working with children is very enriching, challenging and full of surprises. After graduating, I decided to take a break and traveled to the USA, where I had the opportunity to study English. I also worked there as a keeper for a girl with Rett syndrome. This possibility changed my life and opened up a lot of possibilities. I was given the opportunity to travel around, see and experience various things. I am very grateful for that, I taste international dishes, get to know different cultures, or just be a part of other human stories.
When I returned from abroad, I started working in the Montessori education system. This work enriched me with a lot of experience, but I needed a change and to try something new. So here I am trying something new and  I am very happy to be a part of  Kings.
Slovak Language Teacher
Denisa Holáková
I discovered my love for learning during my studies at the University of Constantine the Philosopher in Nitra. In addition to the Slovak language and literature, I also studied history and pedagogy. After successfully completing my studies, I started working as a teacher of Slovak language and literature and Slovak language for foreigners at an international school in Bratislava, where I spent 4 years. Here I worked as a teacher of Slovak language and literature, class teacher and in the position of Head of slovak department, thanks to which I have experience with preparing students for graduation or Testing 5. In addition, I also worked on self-development by participating in various trainings or English language course. Throughout my career, I have been fortunate enough to have great educators who play a big part in what I am today as a teacher.
Of course, I'm not just a teacher. In my free time, I focus mainly on my family. In addition, I also enjoy reading, snowboarding, skating, playing Xbox and board games. I prefer to go to the cinema for Marvel movies. My weakness is quality desserts and coffee. I think I know every good restaurant in Bratislava, so food is my big love.
In upbringing and education, I prefer a respectful and individual approach. I believe that every single student has something in him that can change this world for the better. My job is to find it, show it to the student and work so that his unique personality can develop in the direction that is best for him. That is also the reason why I decided to work at Kings. I like that here I have the opportunity to devote myself to my students individually and thus make full use of their potential. My view of upbringing is in line with the school's philosophy, and that is the most important thing to me.
Other:Head of Slovak Language Department
Slovak Language Teacher
Branislav Slušňák
I came from Dolný Kubín, from the Orava region in the northern Slovakia. I studied teaching history and slovak language and literature in Ružomberok. Our teachers at the university have led us to innovative ways of teaching.
I love slovak language and also history, and I see a space in connecting several topics in both subjects.
I decided to join Kings mainly for possibility  to apply the innovative ways of teaching to my lessons, especially for the opportunity to work with the small group of students. I also choose Kings for unique environment of school, teachers and  also students. This connectios brings interesting solutions and procedures in teaching.
My hobbies are hiking and cycling. Love to mountains i gainded as a child, because the Orava region is known for the several mountains and valleys.
I am very pleased for opportunity to be a part of the Kings team. And l look forward to classes with my students.
ICT Teacher
Ruchi Sharma
We apologize, we will add more information soon
Form Tutor:Year 12 and Year 13
Art Teacher
Zuzana Hudeková
We apologize, we will add more information soon.
Business Teacher
Gabriela Viňanská
We apologize, we will add more information soon.
Other:French Language Teacher
Primary Teacher
Laura Gaborit
My teaching adventure ignited when studying Animation and Teaching within the University of Rennes 1, in France. After a volunteer programme in the French school of Bratislava, I decided to continue my teaching career in a small kindergarten with alternative pedagogy and English language. Teaching, travelling and Flag Football are my passions. One of the advantages of teaching at Kings is the small class sizes, an important feature that allows students to benefit from more attention and care, as well as giving the teachers the chance to fully understand the children's needs.
I am very happy to be part of the teaching team at Kings Bratislava and excited to work with the students for this school year.
Mathematic Teacher
Livia Thanasi
We apologize, we will add more information soon
English Language Teacher
Christy Morgan
We apologize, we will add more information soon
Spanish Language Teacher
Beatriz Merida Flores
We apologize, we will add more information soon
Mathematic Teacher
Choe Collin
We apologize, we will add more information soon
Slovak Language Teacher
Gabriela Burdova
We apologize, we will add more information soon
Science Teacher
Mikaeel Wael
We apologize, we will add more information soon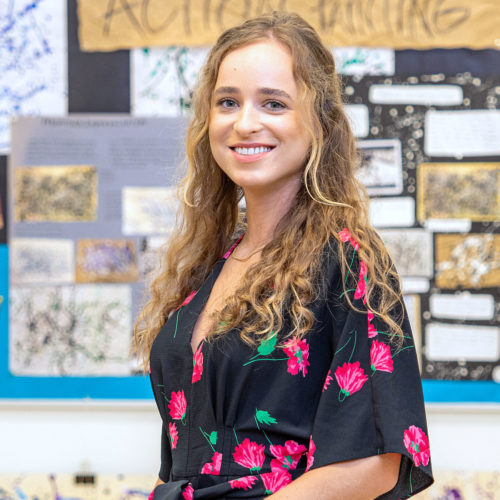 Canteen Manager
Lenka Čizmaziová
We apologize, we will add more information soon.